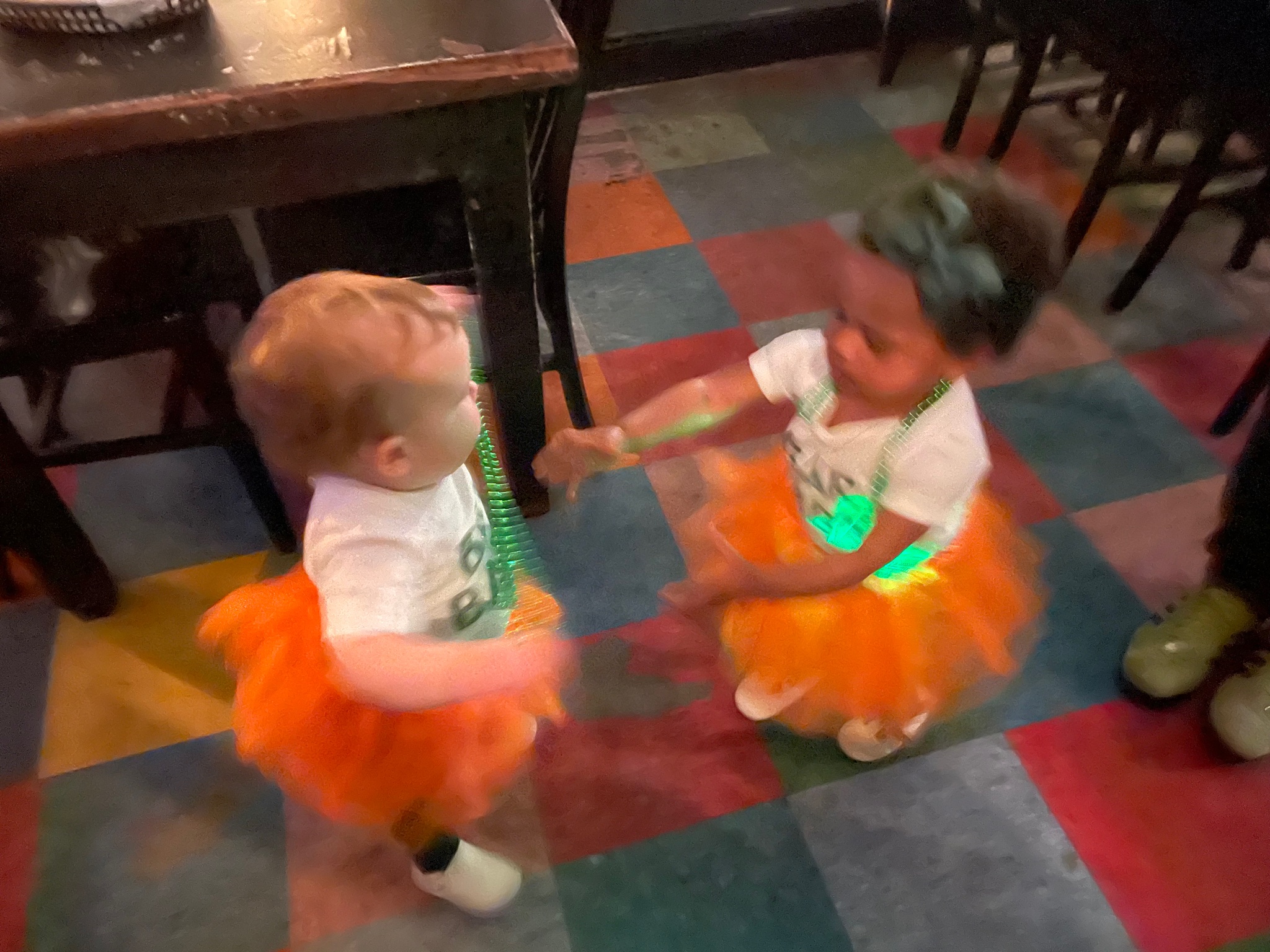 If you're a parent with your kid(s) at day care, school, or with another caregiver at home (nanny, au pair, relative, iRoomba, etc.), this event is especially for you: the inaugural Barred in DC Parents' Day Out is coming to the Navy Yard/Capitol Riverfront neighborhood, Friday June 3rd. If you don't fit into these categories and don't suck too much, you're also welcome.
Festivities begin at 1:30pm (yes, on a weekday-you can take off work for this, your job is not that important).
We'll be at the 3 outdoor locations listed below, just steps apart along the Anacostia River. Feel free to stop by at one, two, or all three spots for this meet-up.
The Salt Line

1:30p – 2:45p
Reserved a few hi-top tables in outdoor bar area
"Friday 'Happy Afternoon' Specials from noon-4p: 1/2 off local oysters / $5 Gansett lager draft or Shandy 16 oz. can / $7 wine glass / $30 wine bottle / $7 draft cocktail

Solace Outpost Navy Yard

2:45p – 4p
Will set up outdoors in covered patio
HH M-F 3-6p (will start early for us): $3 off all drafts, $6 rails / $6 wine

All-Purpose Capitol Riverfront

4p – 5:15p (or later, you don't have to leave)
roof deck
HH until 7p M-F: $5 all drafts, $7 wine, $9 cocktails, $10 pizza
Hope to see you there! RSVP is appreciated for planning purposes to give the spots a more accurate count.